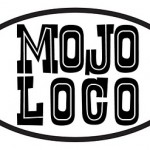 Click this link to learn about …….. The ORIGINAL Team Mojo Loco
The 3rd annual "Coach Jeff Mid Year Mojo Loco" is on Jun 30th 2013
Nth Pine Dam Lake Samsonvale (Bullocky Rest Area) Forgan Rd Joyner
Map Link
Join Coach Jeff as together we run a Mid Year Mojo Loco Marathon Relay.

Here's how it will work ……… we will gather at our Mid Year Mojo Loco location where we have a 1km off road trail. At 700am breakfast will be served,  then at 730am we will run/walk 42 laps of this 1km course.  I will run 42 laps for the Marathon Distance but Mid Year Mojo Loco participants can run as many or as few of these laps as they desire. We will run each lap at the pace of the slowest runner and each lap will pass back through the Mid Year Mojo Loco Camp where we will stop and refuel.  Get some of your friends to join you as you join the Coach in this celebration of friendship and running.  To participate and register just email Coach Jeff on coachjeff@coachjeff.com.au
What is MOJO LOCO?
The MOJO LOCO is an incredible social running phenomena, where people come together who have met through social networks and new-media such as podcasts to run across the planet – together. The first event included 13 crazy runners that ran 50 miles in an independent relay from the Haunted Lighthouse in St. Augustine to the Clamshell Bandshell on Daytona Beach, Florida.