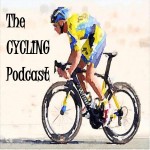 2016 Australian and World Retro Road Bike Championships …….. an Australian and World Championship for your "retro" road bikes conforming to the specs below.
The Championship differs from year to year but will consists of a uphill time trial, a Criterium Round Robin and a Road race. The Champion is decided across the three events. (somehow ..)
Sept 2016 Brisbane.
Entries …… Open Soon

Australian Retro Road Bike Championship Bike Specs …….
Please note that these rules were made up after 2 wines and 3 beers so feel free to help me revise and modify em !!

Retro Road Bikes Only …. Pre 1990 (ish)
(1) Only Steel Frames.
(2) NO CARBON frames or components allowed.
(3) Only Downtube shifting systems allowed.
(4) Only 5, 6, 7 or 8 speed rear cluster allowed.
Other rules may be added as we think of em or maybe you have one or two that you would like to suggest??
2015  Mens Champion – Mark Robson
2015  Womens Champion – No Contest
2014  Mens Champion – jeff Smith
2014  Womens Champion – Elaine Anderson
2013  Mens Champion – David Thompson
2013  Womens Champion – No Contest
2012  Mens Champion – Franco Gabrielle
2012  Womens Champion – No Contest